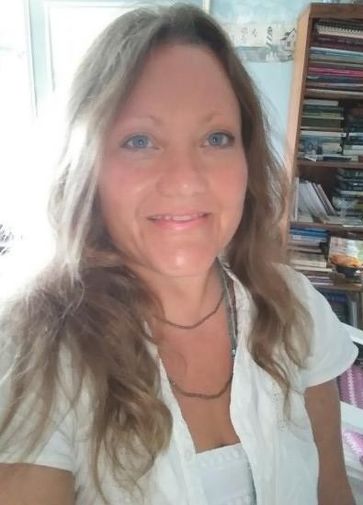 SONGS OF LESLIE ANN
"For the law of the Spirit of life in the Messiah Yeshua hath made me free from the law of sin and death." Romans 8:1-2
This is not speaking about being set free from the Torah which is the law of life; this means you have been set free from the law of sin and death!
And thus:  Made ALIVE to the LAW of the SPIRIT of LIFE!!  Through YAHSHUA our Messiah, Mishichanu!!!!
Most Graciously Yours!  One of Messiah's Musicians!
~*~
"With trumpets and the blast of the ram's horn [shofar]—shout for joy before the LORD, the King."  (Tehillim) Psalm 98:6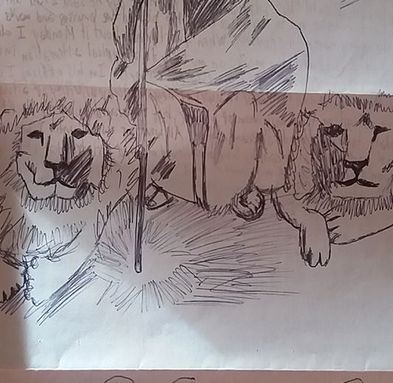 Drawn by my oldest son Joshua.
Open your mouth for the speechless, In the cause of all who are appointed to die.  Open your mouth, judge righteously, And plead the cause of the poor and needy. - Mishley (Proverbs) 31:8-9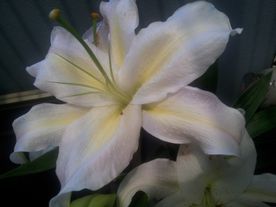 Tears come to my eyes repeatedly as I consider the example Messiah Yahshua left for us to follow.  He loves us so much.  And we love Him!
Thank you Yahshua for leading us to the Father with so much love and tenderness.  Thank you for showing us the depth of the Father's Feasts, His Holy Days, His Moedim, His Appointed Times, His Holy Convocations through your life of Truth and Faithfulness.  We remember what you did for us and we observe according to the Scriptures as they are laid out before us in our study of them.  Thank you for enlightening the Scriptures of old and showing humble observance of them through your life that we have an example to follow.  Barukh! Blessings!
"With trumpets and the blast of the ram's horn [shofar]—shout for joy before the LORD, the King."  (Psalm 98:6)
Zikhron Teruah, Memorial of Trumpets
 YOM TERUAH / DAY OF TRUMPETS / (ROSH HASHANA)
 Yom Teruah is the day YHWH gave us to prepare for Messiah Yahshua's Second Coming.
 There is a Hebrew idiom that Yahshua spoke saying, No man knows the day or the hour..  that idiom SPECIFICALLY refers to Yom Teruah!  The reason He spoke it thus was because this Feast Day of YHWH's is held on Rosh Chodesh which means on a new moon or first day of the month of Tishrei and is also called Rosh Hashana- Head of the Year.  A new moon day is not known until the crescent appears in the sky.  And since it is not an exact timing, it is not known precisely; hence, this holiday is usually recognized for two days.  Plus, Yahshua goes on to say that we His brethern don't have to worry for that day will not take us unawares!   
1 Thessalonians 5:4  Don't stop at verse 2 and miss the rest of the chapter.  Why??  Because we watch -know and practice the Father's Holy Days which each speak as concerning the important events of Messiah!  When we observe the Father's Calender then we understand His schedule for the days!
He will come at the last trump- on Yom Teruah there are four variations of trumpet blowings.  The last one is called the Last Great Trump!  We will live through the tribulation just as Israel lived through the ten plagues.  We will be blessed when we endure to the end.  
Immediately after those days He will appear in the clouds and the angels will gather us together to be with Him.  The dead in Him will rise first. We will meet Him in the clouds to then come back to rule and reign with Him.  According to the Psalmist it is the righteous who are left to inherit the earth.  As it was in Noah's day also the righteous were left behind to inherit the earth.  And Yahshua went out, and departed from the temple: and his disciples came to him for to shew him the buildings of the temple.  And Yahshua said unto them, See ye not all these things? verily I say unto you, There shall not be left here one stone upon another, that shall not be thrown down.  And as he sat upon the mount of Olives, the disciples came unto him privately, saying, Tell us, when shall these things be? and what shall be the sign of thy coming, and of the end of the world?  And Yahshua answered and said unto them, Take heed that no man deceive you.  For many shall come in my name, saying, I am Messiah; and shall deceive many.  And ye shall hear of wars and rumours of wars: see that ye be not troubled: for all these things must come to pass, but the end is not yet.  For nation shall rise against nation, and kingdom against kingdom: and there shall be famines, and pestilences, and earthquakes, in divers places.  All these are the beginning of sorrows.  Then shall they deliver you up to be afflicted, and shall kill you: and ye shall be hated of all nations for my name's sake.   And then shall many be offended, and shall betray one another, and shall hate one another.  And many false prophets shall rise, and shall deceive many.  And because iniquity shall abound, the love of many shall wax cold.   But he that shall endure unto the end, the same shall be saved.   And this gospel of the kingdom shall be preached in all the world for a witness unto all nations; and then shall the end come.  When ye therefore shall see the abomination of desolation, spoken of by Daniel the prophet, stand in the holy place, (whoso readeth, let him understand:)  Then let them which be in Judaea flee into the mountains:  Let him which is on the housetop not come down to take any thing out of his house:   Neither let him which is in the field return back to take his clothes.   And woe unto them that are with child, and to them that give suck in those days!  But pray ye that your flight be not in the winter, neither on the sabbath day:  For then shall be great tribulation, such as was not since the beginning of the world to this time, no, nor ever shall be.  And except those days should be shortened, there should no flesh be saved: but for the elect's sake those days shall be shortened.  Then if any man shall say unto you, Lo, here is Messiah, or there; believe it not.  For there shall arise false Messiahs, and false prophets, and shall shew great signs and wonders; insomuch that, if it were possible, they shall deceive the very elect.  Behold, I have told you before.  Wherefore if they shall say unto you, Behold, he is in the desert; go not forth: behold, he is in the secret chambers; believe it not.  For as the lightning cometh out of the east, and shineth even unto the west; so shall also the coming of the Son of man be.  For wheresoever the carcass is, there will the eagles be gathered together.  Immediately after the tribulation of those days shall the sun be darkened, and the moon shall not give her light, and the stars shall fall from heaven, and the powers of the heavens shall be shaken:  And then shall appear the sign of the Son of man in heaven: and then shall all the tribes of the earth mourn, and they shall see the Son of man coming in the clouds of heaven with power and great glory.  And he shall send his angels with a great sound of a trumpet, and they shall gather together his elect from the four winds, from one end of heaven to the other.  Now learn a parable of the fig tree; When his branch is yet tender, and putteth forth leaves, ye know that summer is nigh: So likewise ye, when ye shall see all these things, know that it is near, even at the doors.  Verily I say unto you, This generation shall not pass, till all these things be fulfilled.   Heaven and earth shall pass away, but my words shall not pass away.  But of that day and hour knoweth no man, no, not the angels of heaven, but my Father only.  But as the days of Noah were, so shall also the coming of the Son of man be.  For as in the days that were before the flood they were eating and drinking, marrying and giving in marriage, until the day that Noe entered into the ark,  And knew not until the flood came, and took them all away; so shall also the coming of the Son of man be.  Then shall two be in the field; the one shall be taken, and the other left.  Two women shall be grinding at the mill; the one shall be taken, and the other left.   Watch therefore: for ye know not what hour your Lord doth come.  But know this, that if the goodman of the house had known in what watch the thief would come, he would have watched, and would not have suffered his house to be broken up.  Therefore be ye also ready: for in such an hour as ye think not the Son of man cometh.  Who then is a faithful and wise servant, whom his lord hath made ruler over his household, to give them meat in due season?  Blessed is that servant, whom his lord when he cometh shall find so doing.  Verily I say unto you, That he shall make him ruler over all his goods.  Mattithyahu 24                 Shalom!   ~Leslie Ann
Below is a way to celebrate  YOM TERUAH
Every month of YHWH's Biblical calender begins with a New Moon celebration called Rosh Chodesh; the New Moon for the Seventh month is especially important.  It is called YOM TERUAH, Day of Trumpets or Day of Blowing!   This day is also called Rosh HaShanah, Head of the Year.   "In the seventh month on the first of the month you shall have a rest, a reminder by blowing of trumpets, a holy convocation.. Blow up the trumpet in the new moon, in the time appointed, on our solemn feast day" Leviticus 23:24, Psalm 81
 Hadlakat Nerot -Candle Lighting
Baruch atah YHWH Eloheynu meleckhaolam ahser kidshanu b'mitzwotav, w'et ha moedim l'simcha.  Blessed are You O Lord our God King of the universe who has set us apart with your commandments and has separated light from darkness and the Festivals for joy.    
 All:  We thank You for giving us this Feast of YOM TERUAH!  This day of Remembrance, Yom HaZikhron.  On this day we hear the cry of the SHOFAR to gather Your people to hear theWORD.       "With trumpets and the sound of the horn shout joyfully before the King, YHWH" Psalm 98:6   
Sh'ma Y'srael, Hear Israel        שמע ישראל
All:  Hear, O Israel: the Lord is our God, the Lord is One.   Blessed be His glorious name Whose kingdom is forever & ever. Sh'ma Y'srael YHWH Eloheynu YHWH Ecḥad. Baruch Shem kevod malchuto l'olam va-ed!  And you shall love the Lord your God with all your heart & with all your soul & with all your might.   W'ahav'ta et YHWH Elohekha b'khol l'vav'kha uv'khol naf'sh'kha uv'khol m'odekha.
 HaMotzi, Bless Challah
All:  Blessed are You, O Lord our God, King of the universe who brings forth bread from the earth.  Barukh atah, YHWH Eloheynu, Melekh  haolam hamotzi lechem min ha-aretz.
ברוך אתה ײ אלהינו מלך העולם המוציא לחם מן הארץ 
Kiddush (Sanctification), Bless Wine
All: Blessed are You, O Lord our God, King of the universe, Creator of the fruit of the vine.   Barukh atah YHWH Eloheynu melekh haOlam Bo-reh pri hagafen.
ברוך אתה ײ אלהינו מלך העולם בורא פרי הגפן   
                                    Bless Apples dipped in Honey
All: Baruch atah YHWH Eloheynu melech ha-olam, borey p'ree ha-etz.   Blessed are You, Lord our God, King of the Universe, Who creates the Fruit of the Tree.   
The book of Nehemiah shares how YHWH's people were overwhelmed after coming out of Babylonian captivity and repented upon hearing that they had neglected the Law.  Ezra comforted them and admonished them to rejoice and be thankful! Nehemiah said, " 'Go and enjoy choice food and sweet drink and send some to those who have nothing prepared.  This day is sacred to our Lord.  Do not grieve for the joy of the Lord is your strength'  Then all the people went away..with great joy because they now understood the words that had been made known to them." Nehemiah 8:10,  
All:  Barchu et YHWH hamvorach! Baruch YHWH hamvorach l'olam vaed! Bless YHWH the Blessed One.  Blessed be YHWH Who is blessed forever and ever!   "Let the heavens rejoice, let the earth be glad, let the sea resound and all that is in it.  They will sing before YHWH for He comes, He comes to judge the earth.  He will judge the world in righteousness and the peoples in His truth." Tehillim 96:11, 13
Teach us to number our days aright that we may gain a heart of wisdom Oh Ancient of Days.  You YHWH Reign, let the earth be glad, let the distant shores rejoice.  Clouds and thick darkness surround You, righteousness and justice are the foundation of Your throne,  Fire goes before You and consumes Your foes on every side.  Your lightning lights up the world, the earth sees and trembles.  The mountains melt like wax before You, before the Lord of all the earth.  The heavens proclaim Your righteousness and all the peoples see Your glory! "Near is the great day of the Lord..A day of trumpet" Zephaniah 1:14-16  "YHWH shall blow the trumpet"Zechariah 9:14  (Also, Isaiah 35:10, 27:13, I Thessalonians 4:16,17)
'TEQIAH'  Remember your Creator! (Long, the sound of the King's coronation) Numbers 10:3, Romans 13:11
'SHEVARIM'  Look to your souls and mend your ways! (3 Broken, Signifying repentance) Numbers 10:5
'TERUAH'  Stand by the Banner of YHWH! (9 short, Awaken the soul) Numbers 10:9, Eph 5:14
'TEQIAH GEDOLAH'  Happy are the people who know the invitation! (Very long) Exodus 19:16,19
Today begins the TEN DAYS OF AWE, YAMIM NORA'IM
Be encouraged to adjourn in the daytime to the nearest living body of water for TASHLIKH. "YHWH will cast all their sins into the depths of the sea…as far as the East is from the West" Micah 7:19, Psalm 103:12
Observe Teshuva, Repentance; Tehillah, Prayer; Tzedekah, Charity   
      Yehi tazon she-t'hadesh aleynu shanah tovah um'tukah!  
May it be the YHWH's will to renew for us a year that will be good and sweet!
TASHLIKH  "Cast all your anxiety upon Him because He cares for you" 1 Peter 5:7
 Father: This afternoon the ceremony we are celebrating is called Tashlikh.  Son:  What does that word mean?         Father: It is a Hebrew word that means, "You will cast"  Son:     On the afternoon of Yom Teruah why do we go to a stream of water containing fish?   Father:  It is to remind us that we are like so many fish caught unawares in the net of sin.  This awareness should encourage us to ask for forgiveness.  'Moreover man does not know his time; like fish caught in a treacherous net and birds trapped in a snare so the sons of men are ensnared at an evil time when it suddenly falls on the,"  EcclesiasSon: What is the meaning of emptying the corners of our pockets after completing the Tashlikh ceremony?   Father: By emptying the dirt from our pockets we remind ourselves that we should look inside and brush away every trace of evil so that we may become free from sins.   Son:  Why do we shake our clothes or pockets? Father: Because sins are sticky! Sometimes they really cling and hang on. 
First reader:  "Who is a God like Thee who pardons iniquity and passes over the rebellious act of the remnant of His possession? He does not retain His anger forever because He delights in unchanging love, He will again have compassion on u, He will tread our iniquities underfoot, Yes You will cast all their sins in to the depths of the sea" Micah 7:18,19
 Second reader: "In my distress I prayed to YWH and He answered me!  How can I be afraid? What can mere man do to me? YHWH is on my side, He will help me.  Let those who hate me beware.  It is better to trust YHWH than to put confidence in men.  It is better to take refuge in Him than in the mightiest king!" Psalm 118:5-8
Third Reader:  "Oh YHWH from the depths of despair I cry for Your help, 'Hear me! Answer! Help me' YHWH if You keep in mind our sins then who can ever get an answer to his prayer?  But You forgive! What an awesome thing this is! That is why I wait expectantly trusting YHWH to help for He has promised, I long for Him more than sentinels long for the dawn. O Israel, hope in YHWH for He is loving and kind and comes to us with armloads of salvation.  He himself shall ransom Israel from her slavery to sin"  Psalm 130
 Fourth Reader: "Our soul waits for YHWH, He is our help and our shield.  Our heart rejoices in Him because we trust in His holy name.  Let Your lovingkindness O YHWH be upon us according as we have hoped in You" Psalm 33:20-22
 Leader: We came to the river this afternoon our pockets filled with rocks.  The rocks are symbolic of sins.  As you reach in to your pocket and feel a pebble, think about some sin, an action or thought for which you are sorry,  Ask YHWH to forgive you as you throw it into the moving stream.  Know that He forgives you and that He is washing it away and thank Him. After a few minutes let us gather and close in prayer.  We love you Yahshua HaMashiach Tsidchanu ben YHWH! We love you Jesus Christ our Righteous Messiah Son of Yahweh!
YOM HASHEM HADADOL W'HANORA
THE GREAT & AWESOME DAY OF THE LORD!
Chanukah means to make narrow & separate; it is so named Feast of Dedication that may we dedicate ourselves by walking on the narrow path to the study of His instruction, His Torah of Truth which is for the well-being of all mankind.
The word picture formed by the ancient Biblical Hebrew letters in Chanukah show the Salvation Message.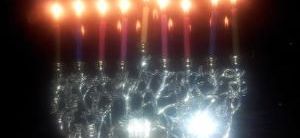 "BEHOLD THE OPEN PALM OF THE PIERCED ONE
WHO IS THE SEED WHO SEPARATES."
He separates the Light from the darkness. We are called to be separate and to walk in the Light of His Love.  We are to be workers of our Father's Law of Life and Liberty for we know what He said to the workers of lawlessness.
Drawing by my Son Joshua
"There are only two ways to live your life. One is as though nothing is a miracle.   The other is as though everything is a miracle."  -Albert Einstein
יברכך יהוה וישמרך יאר יהוה פניו אליך ויחנך ישא יהוה פניו אליך וישם לך שלום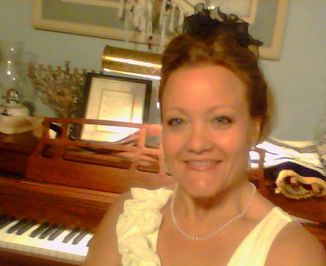 "Faith sees the invisible, believes the unbelievable and receives the impossible." - Corrie Ten Boom
Mishpachah (Family),
What an amazing honor that we have the awesome honor to meet with our Gracious Heavenly Father on His Divine Moedim , His Appointed Days! Are you feeling drawn to celebrate Abba's Holy Days?  
Are you recognizing that His Holy Ways were established in the beginning-they are everlasting?  Barukh Hashem! 
The Song I wrote based on Daniel's Prayer "Blow The Shofar" is for the High Holy Days season! This song is available for purchase by clicking on the store tab! A High Holy Day Machzor (A booklet that helps take you step by step through the honoring of these days!) is also available on the store tab!  It is custom made for celebrating our Life In Messiah!!
Rivers of waters run down mine eyes, because they keep not thy law.  Tehillim, Psalm 119:136
My people perish for lack of knowledge.. they have forgotten the law of God.  Hosea 4:6
Having been trained to play the piano classically I desired to use that training to write music to our Heavenly Father's Scriptures. I wasn't able to play music, however, without having sheet music in front of me until one day during the dark of a Central Florida Storm! The power having gone out Ruach HaQodesh led me to the piano in the dark and a song came forth! Isn't that how it is?- that in the dark of our not understanding... in the midst of the storm... our MAKER creates! !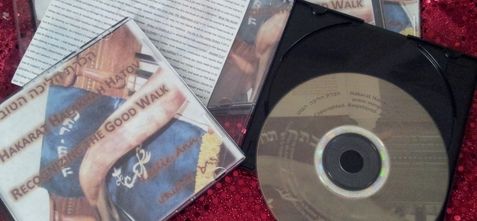 CD's Available for $20
Hakarat Halakhah Hatov (Recognizing The Good Walk)  &   Scripture Songs with Abbas Love Songs! 
When Messiah returns will He find people of Bitachon on the earth?  Faith Walkers.  People acting in accordance to their belief.  The fields are ready with harvest. Where are the laborers?
 Mishpachah Chavurah
   משפּחה   חבורה 
  Mishpachah Yeshiva (Hebrew Learning);
 Barakhah (Blessings)
Tehillah W'Zamar (Praise); Torah Portion (The WORD)
Kosher Oneg, Delight (Eating); Havdahlah (Setting Apart)
 6pm 1st & 3rd Erev Shabbats (Friday Eve)
Shabbath Mishpachah Chavurah, Sabbath Family Fellowship : 
Bring Shofar, Tallith, Torah and studies to meetings.
TODAH RABAH!  THANK YOU VERY MUCH!
BLESSINGS MISHPACHAH!
Mishpachah Chavurah  Family Fellowship
High Holy Days have been upon us!
How Glorious they have been!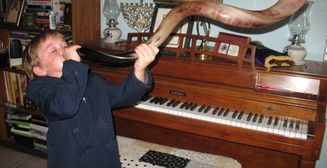 Blow the Trumpet in Zion!
THE TIGER LILY that my Son Joshua Isaac drew for me when he was 11 yrs old. When he presented it to me he said, 
"Mom, this Tiger Lily is a picture of you humbly bowing in service to God."
What higher honor can a mother ask to receive?!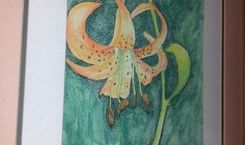 Are you reading Father's Love Letter of Compassion?
Come-With-Passion & ask Am-I-on-Compass?
Two Thousand a day, let us fast & pray for the unborn today!
Bottom Line: Choose who is for THE LIBERTY OF LIFE! From the newest to the oldest and all the in between!
"When five fingers grasp for the very first time..."
Paul Bass says,  "Ask yourself, Do I pray for those in bonds? Hebrews 13:3 says, "Remember those who are in prison, as though in prison with them." Do you let those in prison know you believe in them?  Do I help fight the fight? Spiritual warfare is intense. Imagine the sins of the fathers, tied with the sins of each inmate swirling around a hundred or so people under one roof. The demonic foothold can be intense."  
They are in our charge, not in our judgement.   For there is One who judges; He judges the heart, the motives.  Messiah said it is the ones who visited those who are incarcerated who are the sheep.  Why?  Because when we visit them we are visiting Him.  When we neglect them then we are abandoning Him.  They are in pain; we are specifically called to be the hands that bring healing to the nations.
 'Let's stop trying to see through people and instead see people through! 
  "For YHWH heareth the poor and despiseth not his prisoners."  Tehillim, Psalms 69:33
Living Ministries Won: Prepare! Feed your Family without Pesticides or GMO's!  Leslie Ann's Tower Gardens!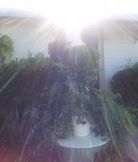 ww.l-m1.towergarden.com
songsofleslieann@songsofleslieann.com
Tzit-Tzits, Tassels  $28!
Hand-Weaved with  Symbolic  Meausrements!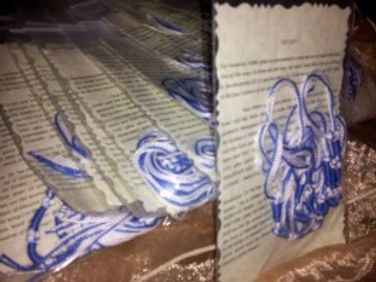 Teaching letters available in printed form for donation. 
The Promised Land: Are you going to the Promised Land?
When we hear that question we think of the Promised Land being the Land of Israel. But there is a Promised Land right before you here today and you can enter it now! 
It is the WORD!  It is flowing with milk and honey!  The grapes are huge!  And yes, there are huge giants made manifest upon the study of the precepts put forth.  Those fleshly, prideful giants can be put down easily by the skilled wielding of the two edged sword of the Word of YHWH!  Of this Promised Land we stand in fruitful praise alongside Caleb and Ephraim !  The Promised Land is at hand!  The fruit to be gleaned is incredibly strong and sweet!  The ways of the Father when guarded put down every giant before you.  There is nothing to be afraid of when observing His ways with all the heart! For they are right rulings from the start!  We don't want to be as one who looks at the Word and says it is too difficult to follow or that we are free in grace to do our own way of worshiping the Creator.  For that is a wicked report!  No! Rather take in the succulent richness of the fruit gathered upon meditating the Scriptures daily!  Step into the Promised Land and learn of His ways! The way of YHWH!  Shalom!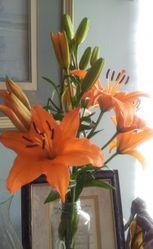 Thank you to each of you who are being blessed by this site. Nearly 6000 visits in the US are recorded in one month of those visiting and studying on songsofleslieann.com. The next highest country with almost 400 visits this month is the Czech Republic! After that is Russia, Germany, China, Brazil, Denmark, India, Netherlands, Switzerland, Hungary, Romania, Puerto Rico,Turkey, Algeria, Finland,Israel, Malaysia, New Zealand, Philippines, Saudi Arabia, Seychelles,Thailand,Tribago, Uraine, UK, Canada, Columbia, Spain, France,Hong Kong, Indonesia,South Korea, Mexico, and Poland. This list shows most, but not all, of the places people are reaching the site from. HalleluYHWH! Other places that have been visiting recently are Australia, Ireland, Nigeria, Bangledash, Latvia, United Arab Emirates, Albania, Angola, Ivory Coast, Finland, Japan, Norway, Syria, Norway, Latvia, Estonia, Lucia, Portugal..these are the ones that are showing up. Baruch HaShem! Bless His Name! Love You, One of Messiah's Musicians!! :)
בראשית ברא אלהים את השמים ואת הארץ
There is a beautiful element of the Pesach Seder Meal.
  This element is the element which isn't called by a Hebrew word, but rather known by a Greek word. Do you know what it is? It is the Afeiqomen. It is the broken middle Matzah that is hidden.  The middle Matzah is taken out of the Matzah Tosh bag. There are three layers in the bag to hold the top, middle and bottom matzah's.  The middle Matzah which is nestled between and the top and bottom Matzah's is taken out and broken.  One of the broken portions is put back and the other is wrapped in a linen napkin and hidden until later in the Seder meal.  The children go and look for the hidden Matzah and when they find the Afeiqomen they bring it back to the head of the Seder meal and are rewarded.  This so beautiful part of the Passover Meal represents the foundation of our salvation through Messiah our Lord. 
For He too was hidden as his parents obediently followed the direction given to them in dreams to hide their child from the one seeking to kill him.  And then at the APPOINTED TIME, the Moedim, the FEAST DAY OF YHWH, it was then that he was broken for us, for our transgressions.  His heart was broken.  His side was pierced with a spear.  He was beaten with stripes and he was pierced; so also is the Afeiqomen as the broken Matzah which bears stripes and is pierced.  
Through the ages we have known the Savior through a Greek lense, through a Greek mindset; so also we know this broken Matzah that is hidden by way of a Greek term.  We have known the Savior as Jesus Christ.  The children look for the Afeiqomen and when they find it they excitedly bring it to the head of the meal and are rewarded.  So, too, we as children seek for the Messiah and when we have found Him we excitedly proclaim Him and are rewarded.  The Scripture says and a child shall lead them.   In this significant part of the meal we see the children leading us to the Messiah, to the One who bore our sins, who was beaten beyond recognition for each of us, that when the time came we would search for Him with all our hearts and find Him and know His reward, the reward of Salvation!   He has been hidden just as Joseph was hidden before his very brothers eyes.  But now He is being revealed as the context of His coming is being made known and His love for His Father's ways are displaying their supreme authority over the seasons and times.   For the Father's Holy Days are what matters, the essence of His Words as lovingly interpreted in the Scriptures of Old are our beacon of light.  All of mans ways will dissolve and be meaningless.  But, we see how that from the Beginning, from the very onset of the Creation, the Father set His Feast Days to govern time and we continue to see this throughout to even the present day and beyond into the future before us.   May we not neglect such magnificent revelation from our caring Creator.   Love, Leslie Ann